Drawing training with Cristóbal Schmal
online
Through weekly exercises we will establish a drawing routine that will train our skills and creativity while connecting us with the here and now. A turning point to give free reign to the abstract, the absurd, the wild and to explore the possibilities of drawing as a personal language. We will draw a lot but above all we will have fun with new ideas, techniques and experiments that you can do at home or anywhere in the world.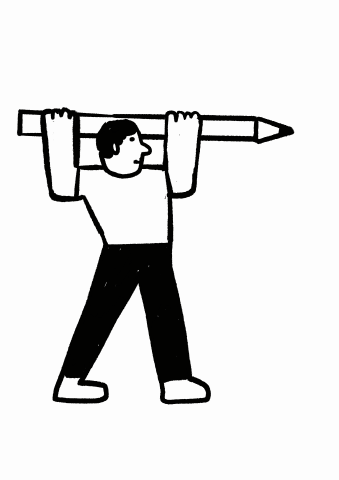 Facts:
3 months programme
4 sessions per month
12 sessions in total
You can book per month for
75€
or all 3 months together for
200€
.
A trail lesson is possible for
20€
.
Each live Zoom session is 1,5 hours per week (Mondays)
The sessions are structured with a brief introduction and presentation of the exercise.
Exercises should be completed during the week and uploaded by Monday morning to a group for review the following session.
Dates
October / November
Monday 24 / 31 October
Monday 07 / 14 November
November / December
Monday 21 / 28
Monday 5 / 12
December / January 2023
Monday 19 / 09
Monday 16 / 23
Materials:
Sketchbook, Pencils, Brushes, Inks
Schedule:
each Monday at 8 until 9.30 pm
Central European Time
Lenguage:
English
Sketching training 1 month
︎︎︎
If you have questions just send me an email:
info@artnomono.com

About me
My name is Cristóbal Schmal.
I am an illustrator, artist, designer and passionate about drawing.
I believe that drawing is a form of expression that is worth discovering both to improve your relationship with representation and narrative and also as a means of observation. But I also see drawing as an emotional state where we can express our concerns, visions, desires and fears. A personal space of our own in which we feel free and confident.
Drawing is not only our voice, but a chorus of voices that guides us towards unexplored paths.
I studied Graphic Design in Valparaiso (Chile) and then emigrated to Barcelona where I worked in Design and Advertising Agencies. In 2008 I moved to Berlin when I decided to take the leap to dedicate myself to Illustration. Since then I have worked for more than 15 years for different brands, institutions and media such as The New York Times, Washington Post, Taschen, Greenpeace, Financial Times, National Geographic among others.
In both professional and personal commissions, drawing plays a fundamental role where I try to find a balance between the abstract and the figurative.